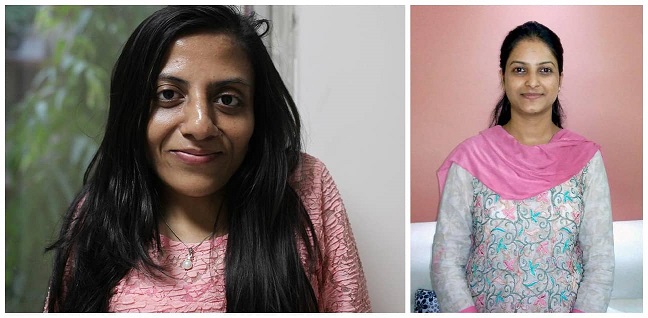 NSUT Alumni, Ira Singhal and Nidhi Gupta emerge toppers in the prestigious UPSC CIVIL SERVICES EXAMINATION, 2014 Examination bagging the 1st and 3rd ranks respectively.
The civil services preliminary examination was conducted on August 24 last year at 2,137 venues in 59 centres across the country. About 9.45 lakh candidates had applied for it but approximately 4.51 lakh appeared for the examination.
Apart from AIR -1 and AIR-3, other Alumni from NSUT have also shone bright like diamonds (Tentative List below)
Tentative List of Alumni who made it through the UPSC Exam 2014-
1) Ira Singhal - AIR 1
2) Nidhi Gupta - AIR 3
3) Bhanu Prabha - AIR 160
4) Ankita Anand - AIR 248
5) Kunal Kishore - AIR 337
6) Uchit Singhal - AIR 507
7) Chandra Mohan Garg - AIR 617
8) Kopal Tandon - AIR 630
9) Gaurav Jain - AIR 669
10) Ashish Bharti - AIR 752
11) Kumar Abhishek - AIR 811
12) Santosh Kumar - AIR 815
Ms Singhal and Ms Nidhi Gupta are both Indian Revenue Service officials from Delhi.
"I am really very happy. I can't believe this. I just prepared for the examination," said Ms Singhal, who is differently-abled, but topped the exam in the general category. "I want to be an IAS officer. I want to do something for the benefit of physically-handicapped people," news agency Press Trust of India quoted her as saying.
Third Rank holder Ms Gupta, who is the Assistant Commissioner of Customs and Central Excise, said it was a proud moment for her. " I put in lot of hard work and it paid off," she said.
The students, faculty and staff congratulate all the merit holders. We wish them best of luck for all their future endeavors. It truly is a proud moment for all NSUTians.
For more details, visit:-
Know more about UPSC AIR-1 Ira Singhal
Know more about UPSC AIR-3 Nidhi Gupta